How Did Bitcoin's Price Fare Yesterday?
Bitcoin is down about 2.83% from the previous day, putting its price at $10,309.91 US dollars at the time of this writing. The past 24 hours mark a reversal in price from the day prior. It should be noted, though, that price is still in an unclear trend, and is currently 1.78% above its 20 day moving average; staying above this level may be critical to sustain short-term momentum. On the flip side, for those who prefer a rangebound view when trading, Bitcoin's trading range — based on its momentum and volatility over the past two weeks — is between $9,358.78 and $10,899.48 (in US dollars). In terms of its overall importance in the cryptocurrency market, Bitcoin's current market capitalization is $187.69 billion US dollars, which is about 70.41% of the market capitalization of all cryptocurrencies. It should be noted, though, that Bitcoin's dominance has been gradually moving up, reporting an average daily gain of 0.3% over the past 14 days. A gain in dominance may suggest the network effects surrounding Bitcoin are getting stronger, and so Bitcoin may end up being "the one currency" to rule them all.
Want to trade Bitcoin? Consider the following brokers: Gate, Yobit, Stex, Binance, DDEX, WCX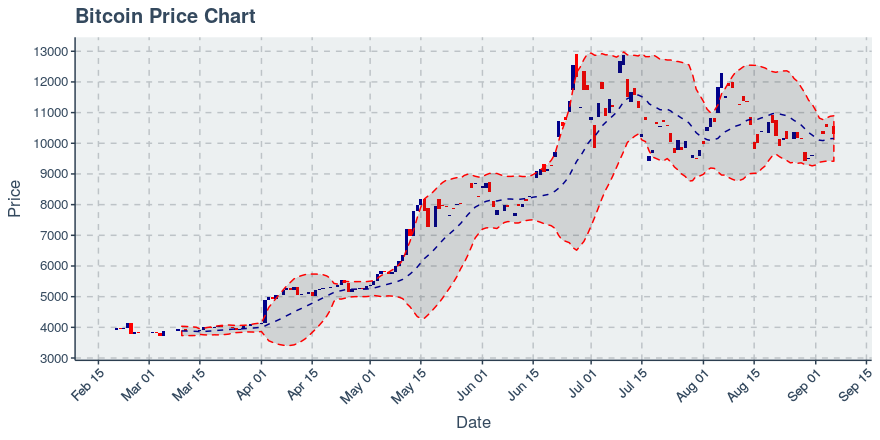 Daily Engagement and Hash Rate Metrics Update
365,531 transactions were recorded on the Bitcoin blockchain yesterday. Daily transactions recorded on the Bitcoin blockchain jumped by approximately 4.11% this past week, though it should be noted the trend is not clear at this time. Ultimately, if the currency does regularly succeed in growing transactions on its chain, its primary utility may be as a currency for transactions. In terms of transaction fees, the average cost for sending Bitcoin yesterday ended up being approximately $1.09 US dollars. The average transaction fee has been falling at a rate of about 0.49% per week, but the average amount of money sent in transactions, in US dollars, is up 15.27% week over week. Last but certainly not least, Bitcoin's hash rate continues to trend upwards on a 30 day basis, gaining about 0.47% per day. Ultimately, the security of Bitcoin is growing stronger, because the hash rate trend is upwards — which implies the trend in mining strength is now more computationally difficult. This may help Bitcoin draw more capital to its chain.
Bitcoin's Wealth Concentration and Activity
2.47% of the 565.36 million Bitcoin wallets holding a positive balance have transacted within the past 30 days. The number of monthly active users is in a downtrend, sinking about 11,416.45 per day over the past two weeks. In terms of ownership concentration, approximately 90.46% of the outstanding Bitcoin is owned by just 1% of the wallets with a positive balance.
Article by SixJupiter