Bitcoin: What's the Latest Regarding its Price?
Bitcoin's price at the moment is clocking in at $10,113.85, which means that since yesterday, it is up about 0.04%. The up day for Bitcoin yesterday was a reversal from the day before it. Price now stands at 0.21% below its 20 day moving average, and over the past two weeks, price has been in an an up trend. On the flip side, for those who prefer a rangebound view when trading, Bitcoin's trading range — based on its momentum and volatility over the past two weeks — is between $9,246.33 and $11,023.04 (in US dollars). In terms of its overall importance in the cryptocurrency market, Bitcoin's current market capitalization is $182.56 billion US dollars, which is about 69.82% of the market capitalization of all cryptocurrencies. Bitcoin's dominance level hasn't exhibited a clear trend over the past 14 days, instead oscillating between between 68.63% and 70.84%. Without a clear trend in dominance, the jury is still up for grabs as to whether or not Bitcoin will be the only cryptocurrency that succeeds.
Want to trade Bitcoin? Consider the following brokers: Gate, Yobit, Stex, Binance, DDEX, WCX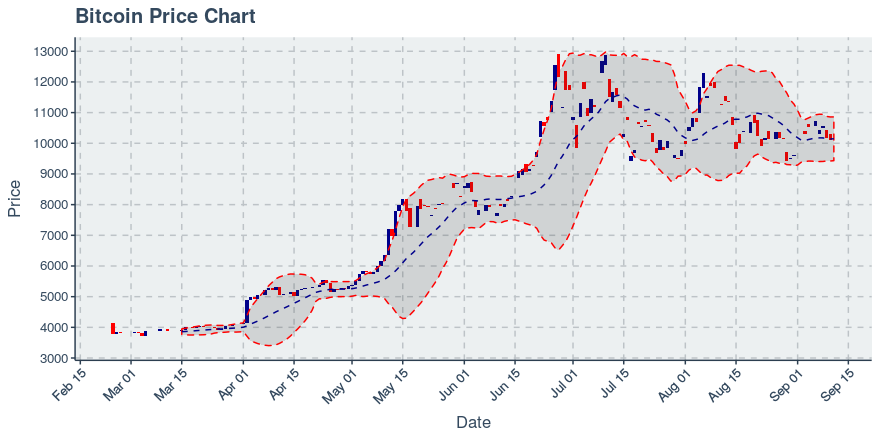 Daily Engagement and Hash Rate Metrics Update
Yesterday, the Bitcoin blockchain saw 338,276 transactions recorded on it. The trend in daily transactions is not clear, though it should be noted that transactions have fallen by about 1.29% over the past week. If Bitcoin does not grow transactions, it may need to derive its value as a form of savings. Yesterday, Bitcoin's average fee per transaction came in at $1.03. The average transaction fee has been growing at a rate of about 10.38% per week, but the average amount of money sent in transactions, in US dollars, is up 35.38% week over week. It should be noted that the rise in fees could mean the currency is usable for a growing number of use cases, as growth in transaction sizes is substantially faster relative to growth in transaction fees. In terms of how much computing power Bitcoin is using, over the past 30 days its hash rate has continued to trend upwards, ultimately rising daily by approximately 0.65%. Given the upwards trend in bitcoin mining, it may be that hash rate is getting more computationally difficult; this could result in the chain's security improving. From this perspective, this behavior may provide Bitcoin with the ability to draw more capital to its chain.
What are the Richest Hodlers Doing?
Over the past 30 days, 2.48% of the 566.81 million Bitcoin wallets holding a balance reported a transaction. The number of monthly active users is in a downtrend, dropping about 24,940.46 per day over the past two weeks. The top 1% of Bitcoin wallets hold over 90.41% of the outstanding Bitcoin.
Article by SixJupiter