Price Action
Since last week, Huobi Token's price went down by -20.32%. It is below its 20 day moving average by 19.53%, so it's somewhat away. Huobi Token's bullish momentum, based on its distance from its 20 day moving average, is pretty far negative compared to the other coins we're covering, and thus may be due for a correction upwards or some kind of a period of low volatility. Regarding volatility, Huobi Token is more volatile than roughly 56% of coins in our index, so it's volatilty is about what you'd expect for a cryptocurrency in our index. Based on volatility over the past three weeks, we can expect Huobi Token to experience a price range in US dollars between 2.819386 and $4.647014.
Where to trade Huobi Token (symbol: HT): Gate, Yobit, Stex, Binance, DDEX, ETHfinex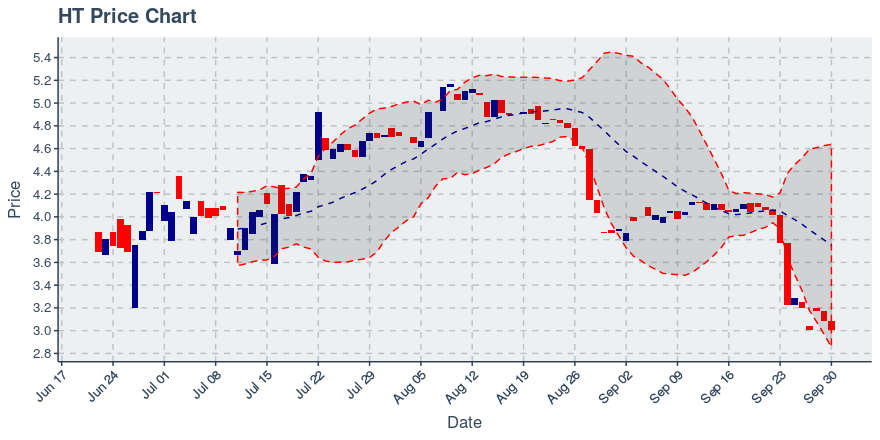 Volume Update
In the span of the preceding 7 days, Huobi Token's daily volume, in terms of its own unit of currency, has fluctuated between 512,456.5 and 2,426,230. In the three weeks prior, both price and volume have been declining. Huobi Token experienced a turnover rate of about 0.42% over the past week, which means that is the percent of its available money supply that is traded daily. Its trading turnover percentage is higher than about 61.63% of the coins we're tracking, so it's above average and thus will have enough liquidity for many investors/traders.
Engagement Update
Over the past week, Huobi Token saw its holders go from 8,595 to 8,710, an increase of 1.34%. And in regards to cumulative transactions logged on the blockchain, they went from 330,399 to 333,496, which amounts to a change of 0.94%. Huobi Token's combined growth rate — meaning the sum of its growth rate in holders and transactions — is 2.28% which puts it ahead of 87.68% of the coins in our index. One interpretation of this may be that the coin may be on track to getting and sustaining actual usage.
Article by SixJupiter